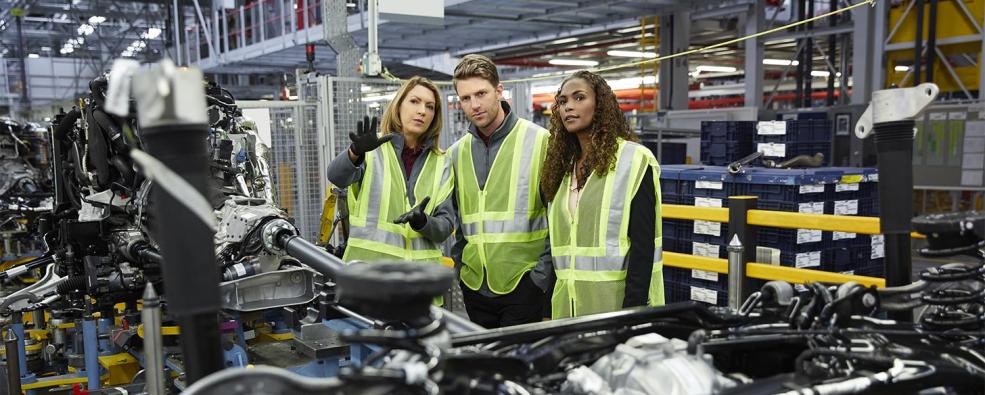 Electric Vehicle Technician Training for Employees
Organizations across North America have been sponsoring their employees in our training programs since we launched our first technical Certificate program, Electronics Technician, in 1997. We have worked with Fortune 500 companies, mid-sized companies and one person shops to train staff to meet the demands of their workplace.
The electric vehicle (EV) industry is, for the most part, a new and rapidly emerging sector. Government investment in infrastructure and a growing demand for electric vehicles will lead to an unprecedented demand for technicians who are able to repair and service these vehicles and repair and maintain charging station. Your employees are a significant business investment and a well-trained employee can make the difference between a good investment and a high risk. The Electric Vehicle Technician Certificate Program helps ensure your workforce has the skills and expertise necessary for you to sustain and grow your business.
Employee Training
Our mandate is to provide innovative online programs to meet the needs of your workforce; upgrading skills or cross training for increased productivity in a safe environment. We offer:
Flexible registration & tuition options - We offer a number of tuition options so you can register your employee in one module & exam or register them for the whole program. Purchase Orders, tuition reimbursement, we have seen it all.
Flexible Delivery Method - Students work at their own pace, in their own homes or workplace leaving you, the employer, the decision to offer the training during work hours or on off hours. No time is lost in the workplace for off-site training as with other typical training courses.
Personalized Technical and Tutorial Support - Once enrolled, your employees receive personalized and unlimited tutorial and technical support, by phone, email and online, from our experienced consultants.
Interactive Simulation Software - CircuitLogix, our proprietary simulation software, is a powerful, yet easy to use circuit simulation tool which includes thousands of electronic devices, as well as test equipment and troubleshooting tools. There are hundreds of pre-built laboratory projects that are part of the course curriculum, plus students can build and design their own circuits to further their knowledge and understanding of electricity and electronics. The focus of the lab projects is to reinforce the EV theory that is covered by enabling the students to test and troubleshoot actual circuit schematics that are used in EVs
Ease-of-use - The program is presented in a multimedia format using text, audio, video, photos, 2D and 3D animations making it easy to use and appeals to all learning styles.
Online Testing - Online final exams, after each module, confirms your employees' knowledge while allowing you to monitor their progress toward completion.
Cost Effective - No expensive books or lab equipment are required.
Continuous Enrolment - Open and continuous registration allows you to register your employees at any time.
Schedule an Online Demonstration
If you are considering our programs to train your staff and would like an online demo of these programs, please give us a call at 1-888-553-5333.