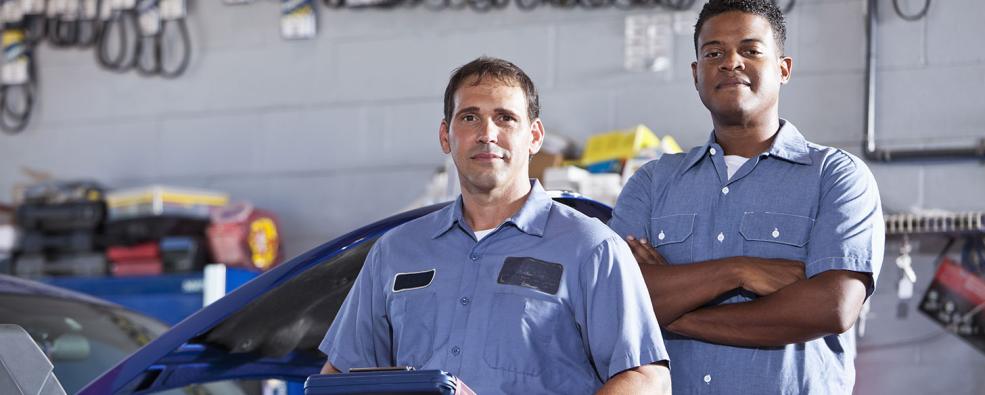 EV Jobs for Auto Mechanics
Most Auto Mechanics today don't have the experience or expertise to work on electric cars. They typically have a strong background in internal combustion engine (ICE) powered vehicles but lack the knowledge and skills in power electronics and data communication systems to safely perform service-related work on EVs and Hybrid Electric Vehicles. Our training can change that.
Graduates of our program who have a background as an auto mechanic will generally find employment in EV dealerships where vehicles are brought to be serviced by the manufacturer, or they may work in independent vehicle service facilities where they may be required to work on a variety of EVs from different manufacturers. EV technicians not only repair EVs but they are also employed by companies who design and manufacture EVs. These vehicles include everything from E-bikes to electric golf carts to automobiles to large trucks and buses.
Below find a sample of job titles and responsibilities for Auto Mechanics with additional training on electric vehicles.
EV trained Auto Mechanics work in wide variety of jobs with many different titles, including:
EV Technician
Engineering EV Technician
Electric Vehicle Technician
EV Technician Auto Mechanic
Electric Vehicle Production Technician
Here are a sample of EV Auto Mechanic Responsibilities:
Assembly and maintenance of prototype level EVs which are under development
Install and validate parts & components on engineering electric vehicles
Provide feedback to design engineers related to Bill of Materials, installation, validation, accessibility and maintainability issues.
Support in-house or field testing of both low and high voltage DC electronics
Perform simple electrical assembly (i.e. wiring, connectors, circuit boards)
Support electric vehicle troubleshooting and testing
Assist engineering team lead in diagnosing failures during vehicle testing and provide back solutions to the team
Assisting technician team with service and repair of electrical, mechanical, and integration issues on electric vehicles and their equipment
Following processes and document potential improvements and issues
Collaborating with creation of repair orders stating the diagnosis, procedure performed, and parts required
Diagnose customer concerns, make recommendations based on diagnosis, inspect EV for condition and recommend repairs based on condition and service needs and service history
Provide assistance in preparation of estimates for the EV repair
Decommission commercial ICE-powered vehicles and convert them to EVs
Here's a sample of some companies hiring EV Auto Mechanics Technicians
| | |
| --- | --- |
| AutoCar Parts Inc. | NY |
| Canoo Technologies | TX |
| PhiHong USA | CA |
| Autohaus Lake Norman | NC |
| Tesla Inc. | AZ, NH, PA |
| BMW | NC |
| General Motors | MI |
| Vancouver Volkswagen | BC |
| Foreseeson Technologies | BC |
| Element Fleet Management | ON |