Top 5 Reasons to Pursue a Career in the Electric Vehicle Industry!
The Electric Vehicle (EV) sector is extremely broad and consists not only of electric & hybrid vehicle manufacturing but battery manufacturing, charging infrastructure, and renewable energy, etc. The EV market size in Canada is projected to grow from 8151 thousand units in 2022 to 39208 thousand units by 2030, at a Compound Annual Growth Rate of 21.7% (2022 – 2030). 

This high rate of EV adoption is a result of environmental factors, government focus on infrastructure, consumer tech-savviness, and of course, technological advances that have led to the wider range of lower-cost EVs. People looking for employment in the EV sector will have many options because of the present change in consumer, business, and governmental behavior.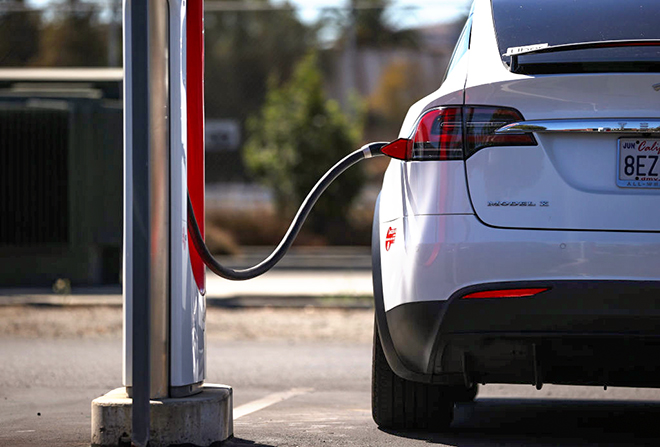 Now let us get into the top 5 reasons why you should consider a career in EV Industry.
1. Government Regulation
One of the major reasons why people are switching to electric vehicles is the pressure of government regulations. Governments around the world are introducing regulations and incentives to speed up the shift to sustainable automobiles. 
Here are a few examples of related Government regulations implemented around the world.
The European Union is leading the way in this revolution. EU (European Union) targets to cut CO2 emissions from cars by 55% and vans by 50% by 2030 and then to completely cut emissions by 2035.
The Federal Government has set a goal to make half of all new vehicles sold in the U.S. in 2030, zero-emissions vehicles, and to build a convenient and equitable network of 500,000 chargers to help make EVs accessible to all Americans for both local and long-distance trips.
The Government of Canada has also set a mandatory target for all new light-duty cars and passenger trucks to be zero-emission by 2035.
2. Government Investments in the EV infrastructure 
Governments are investing heavily to encourage the growth of electric vehicles. Let us take a closer look at infrastructure funding around the world.
The United States recently invested more than $700 million to increase its domestic capacity to manufacture more than 250,000 new electric vehicles (EV) chargers each year, adding at least 2,000 good-paying jobs, and making EV charging more affordable, accessible, and equitable. 
The Bipartisan Infrastructure Law (BIL) has allocated $7.5 billion to build a network of EV chargers, enable convenient and uniform charging at home and work, across the United States
In Canada, the Zero Emission Vehicle Infrastructure Program (ZEVIP) ($680 million) will help fund the installation of the public, workplace, and multi-unit residential building EV charging stations, as well as business-managed commercial and public fleets.
3. Manufacturer's Investment in the EV  Industry 
As a direct result of government investment and regulations, manufacturers around the globe are also pumping money into their facilities to expand their electric vehicle infrastructure to get ahead of their competitors and grab a major share of the emerging EV market.
Global automakers are planning to spend more than half a trillion dollars on electric vehicles and batteries through 2030. The investment is aimed at weaning car buyers away from fossil fuels and meeting increasingly tough decarbonization targets.
Let us look at some of the major investments made by large companies.
The joint venture from LG Energy Solution & Stellantis N.V. will see a total investment of over $5 billion CAD in a facility to manufacture EV batteries in Canada.
Ford will invest $3.7 billion at its Dearborn plant to build electric commercial vehicles.
General Motors will inject $7 billion into its plants in Michigan to boost the productivity its' full-size electric pickups as rivals to Ford's. 
Hyundai announced a $5.5 billion investment to build electric vehicles and batteries near Savannah, Georgia.
4. Rise in Consumer Demand for Electric Vehicles
Consumers are switching to electric vehicles as a response to many pressures, including climate change regulations and the increase in gasoline prices. As a result, sales of electric vehicles are rapidly accelerating. A recent survey by Consumer Reports found that 71 percent of U.S. drivers would consider buying an EV in the future. One-third of the respondents said an EV would be their next purchase. This is not just a US phenomenon, as consumers across Canada are also purchasing electric vehicles over regular vehicles. The purchase of new vehicles in 2021 included 5.2% of electric vehicles which is a 1.6% increase from 2020.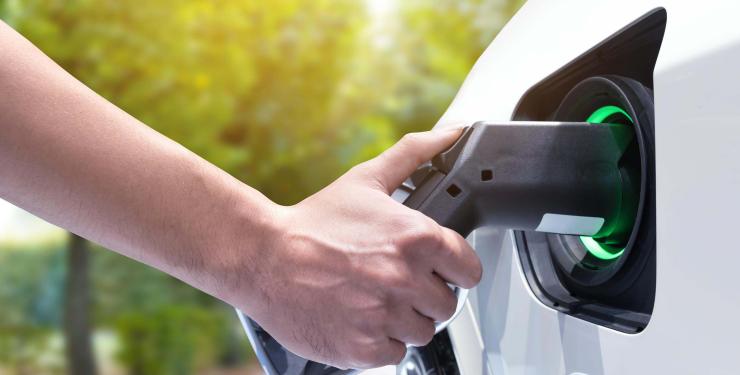 5. Salaries in the Electric Vehicle Sector
With heavy investment coming in from governments and manufacturers, around the world to build EVs and infrastructure, the need for people to work in the EV sector will also increase. The people filling these positions will come from broad-based educational and employment backgrounds. Electricians, auto mechanics, electromechanical and electrical assemblers, computer control machine operators, etc. will be needed to build and maintain EVs and the related infrastructure.
The average annual salary for an Electric Vehicle Technician in the United States is $52,266 a year as of Nov 7, 2022. This boils down to an equivalent of $1,005/week or $4,355/month. The national average salary for an Electric Vehicle Technician is $57,051 in Canada.
Conclusion
Governments and manufacturers around the world are investing heavily in the EV sector and are introducing new regulations. The customer is also changing their car buying habits to include more electric leading to a rise in consumer demand for electric vehicles. To meet this increased demand, there will be many highly skilled workers required across the industry.

If you are interested in building a career in the electric vehicle industry, check out our Online Electric Vehicle Technical Training Certificate program. Or if you have any questions about our technical training certificate programs, please call us toll-free at 1 888-553-5333 or send us an email at info@gbctechtraining.com.