Electric Vehicle Roadmap for Canada and the World
Each country, as they continue their journey to lower emissions and reduce their reliance on oil, will develop their own unique strategies for expediting the transition towards mainstream electric vehicle usage. Amid rising fuel costs and the disruptions to its supply felt around the globe, Canada, the United States, and other nations must adapt quickly to ensure it is able to meet the growing demand for electric powered cars and trucks.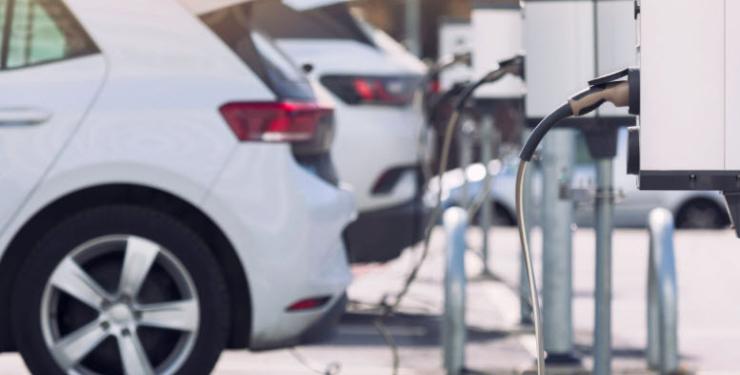 Electricity, for many nations around the globe, is quickly becoming a viable source of alternate energy for a growing number of vehicles. The change, however, is not something that has occurred overnight; it takes years of planning, investment in infrastructure, and the establishment of solid supply chains to disrupt a nation's reliance on fossil fuels. If that isn't enough of a challenge, electric vehicle adoption cannot succeed without an unwavering commitment from governments and the general public.
In this article, we'll examine Canada's electric vehicle roadmap and offer a brief comparison with other countries around the world.
Canada's Zero Vehicle Emission Ambition, in a Nutshell
Like many modern industrialized nations around the world, Canada has an ambitious vision with respect to curbing climate change; part of which includes eliminating combustible engine cars and light duty trucks by 2035. This is part of Canada's overarching strategy to combat the proliferation of greenhouse gases. 
In a press conference hosted over Zoom in late July of this year, John Wilkinson, Minister of Environment and Climate Change, did not mince words when it came to articulating that going forward, all new vehicles sold in Canada will either run on electric, hybrid, or hydrogen fuel supplies. "We are working on strategy, the regulatory tools along with the investments that are going to be required. This is absolutely where the world is going." Wilkinson went on to admit that the plan put forth by his government is an ambitious one, but it is also a plan that needs to be actioned in order for Canada to meet its net-zero emissions commitment outlined in the Paris Climate Agreement, of which Canada is one of 194 signatory parties. 
The success of Canada's plan may well rely on collaboration with other countries, particularly those who share significant economic ties, like those found between Canada and the United States. It should be noted that due to the intrinsically dependent economic relationship between Canada and the United States, that Canada's strategy will reflect many of the finer points found in strategies employed south of the border. From a legislative and standardization perspective, coming to a consensus between nations may be easier than developing consumer buy-in, especially with an ambitious deadline looming. To help ease the transition for new buyers Wilkinson assured Canadians that "we're investing in consumer rebates, business tax breaks, and industry transition costs" in an effort to reduce pushback.
What Infrastructure Will be Needed?
Getting the public to buy-in or negotiate strategies amongst stakeholders is just part of the battle. Of equal concern is the staggering amount of new infrastructure that will be needed to achieve this target. Canada is in a unique position – its relatively small population is sparsely populated within the world's second largest country; which poses unique challenges for getting the required charging stations at the right locations. As it stands right now, there is a significant deficit of charging stations that will make charging an electric vehicle away from home affordable, convenient, and efficient. 
For additional context, a study performed by Natural Resources Canada determined that by 2025, there will need to be one charger for every 20 electric vehicles on the road – and that is not accounting for the imminent rise in demand. There are only roughly 16,000 public or semi-private chargers available from coast to coast currently installed and, in spite of a $180 million investment by the NRC to install an additional 17,000 chargers by 2024 it seems as though Canada will be far short of the more than 650,000 chargers it is estimated will be needed by 2030. 
Of course, charging stations aren't the only thing in demand thanks to Canada's net-zero emission ambitions. A skilled workforce of EV technicians will also be needed to build, install, and maintain the thousands of charging stations that will be deployed in the coming years. 
Finding the Right Balance of Charging Stations
Fortunately, it's expected that most EV owners will meet most of their charging requirements at home, but that doesn't negate the challenge of ensuring the right mix of chargers are available in public spaces. There are essentially two primary charging stations, each of which is briefly defined below. 
L2 Charging Stations – A Level 2 (L2) charging station can charge a typical battery-powered EV over the course of an 8 hour period or a plug-in hybrid vehicle in about half that time. While these types of stations are required in public, due to their slower charge times they should be placed in locations where vehicles are expected to remain stationary for a portion of the day (e.g. office building).
 
DC Fast Charging Stations – These stations can charge an EV up to 80% capacity in as little as 30 minutes, depending on the charger output and the battery size within the vehicle. Ideally, these types of chargers need to be installed in locations where a user would be stopping for relatively short durations (e.g. shopping mall, service station, etc.). 
In short, both types of infrastructure will be required in any EV infrastructure initiatives going forward, the key of course will be to take into account all extenuating factors that determine Canada's charging needs when determining the right mix.
International EV Strategies: The United States
One of the greatest challenges facing the United States' EV strategy is a lack of confidence the average citizen has is charging issues. In spite of the fact that EV sales in the US seem to be increasing by leaps and bounds year over year, nearly 50% of the population rate charging and battery issues as their main concern when it comes to purchasing an EV. It's not a stretch to assume that the relatively low number of charging infrastructure does little to put those concerns to rest. 
To counteract these concerns, the Bipartisan Infrastructure Law provides upwards of US$7.5 billion to bolster the country's charging infrastructure. The hope is that come 2030, more than half a million charging stations will be strategically placed throughout the United States. Part of the strategy will include estimates of the exponential infrastructure growth that will be needed to meet demand. For example, the annual demand for the electricity required to charge the EVs currently on the road is about 11 billion kilowatt-hours. That figure is expected to balloon to approximately 230 billion kilowatt-hours by 2030 – which in turn would represent 5% of the current total electricity demand for the whole of the United States. It's estimated that 30 million chargers would be required to deliver this level of output. While many of these chargers will be installed by consumers in their homes, it nonetheless shows that there is still work to be done to ensure there are enough charging stations in public.
International EV Strategies: European Union
The European Green Deal is at the center of the European Union's efforts to curb climate change. In response to the EU's goal of achieving climate neutrality by 2050, the European Commission has announced plans to install 1 million charging stations and mandates battery capacity of 200GWh/year by 2025. Europe has been leading the way for EV adoption, with many countries reporting increases in EV purchases. For example, new EV sales in France, Germany, Italy, Spain, and the UK represented only 8% of total vehicle sales in 2019. That number has increased to 27% of sales in just a few short years. 
The Covid-19 pandemic has also expedited the EU electric vehicle strategy. EU governments have used the pandemic to introduce stimulus packages to boost economic recovery and accelerate the widespread adoption of electric vehicles. 
Electric Vehicle Adoption Requires a Strong Strategy
Rising fuel costs and greenhouse emission targets are just two of the key factors each nation needs to reconcile with their unique EV strategies. While logistical challenges remain, the independent and collaborative goals set forth by the international community are well within their grasps.
While the majority of vehicle owners are open to EV ownership, there needs to be enough infrastructure and legislative support to make it a reality. As such, a large number of electric vehicle technicians will be required for the foreseeable future to build, install, and maintain the EV chargers required to meet expected demand.
The booming EV market provides a great opportunity for people looking to complement their education and experience or to make a career shift. If you're interested in a career servicing electric vehicles and want to learn about our Electric Vehicle Technician program, please contact a Program Consultants toll-free at 1-888-553-5333 or email us at info@gbctechtraining.com.