Do Employers Value Online Training?
Learning new skills is one of the most effective methods to grow in your career. Whether you are looking for a new job or want to advance in your current position, updating your work skills can help you achieve your career objectives. Online training is one of the most convenient methods used by many to brush up on their existing expertise or to learn new ones. But you might be asking, do employers value online training in the same way as the more traditional in-person classes? In this blog, we will cover whether employers value online programs the same as traditional programs.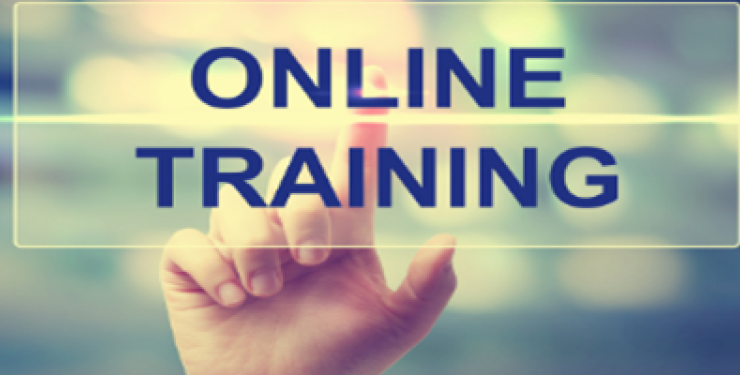 Since its outbreak COVID-19, 2 years ago, education systems have been disrupted. As a result of the outbreak delivery of online training has become more available. According to statistics from the Education Department's National Center for Education Statistics survey conducted in the fall of 2020,'' roughly 2,200 colleges and universities that participate in NC-SARA reported a 93 percent increase in the number of students enrolled exclusively online, from 3,016,944 to 5,825,723  in 2019''. Today almost all colleges and universities have pivoted and offer a variety of online training to take advantage of this pent-up demand. It should be noted that even before COVID-19, there was already high growth and adoption in education technology, with global edtech investments reaching US$18.66 billion in 2019
There are many online learning options and education delivery systems available for students. Let's review the three most popular types of online classes offered by colleges/universities:
Synchronous Learning: Synchronous learning refers to a type of learning in which the students and instructors interact online simultaneously. This includes live online meetings with the entire class or smaller groups. Students commonly go through the learning process together, accompanied by an instructor who can provide support while students are completing assignments and activities. 
Asynchronous Learning: In these types of courses, students learn on their own schedule, within a defined period, independently accessing lectures, readings, homework, and other learning materials. Students are given material and assignments, as well as a deadline for completing course work and exams. Discussion boards are commonly used for interaction between students and faculty. Asynchronous learning is perfect for students who are on fixed busy schedules and want to attend college without having to physically go to a campus.
Hybrid Learning: Hybrid courses are often known as blended courses with learning settings that allow students to interact both in-person and online. Hybrid classes typically meet in person many times throughout the semester and allow for computer-based communication in between those sessions.
Despite the different delivery models of courses and training, online or in-person, synchronous or hybrid, employers generally have the same expectations of training; an employee has acquired new knowledge and learned new skills to perform their job.
So, are all courses equal? There is no right answer to this question as programs are valued based on a variety of factors that determine their quality and credibility. But regardless of the type of training, there are factors an employer may consider when evaluating a candidate's education.
Here are some questions to ask yourself while searching for the right program.
Is the program accredited? - Accreditation is a review process made by an accreditation body that determines if an educational program meets a defined standard of quality. Accreditation indicates quality assurance and a commitment to continuous quality enhancement of programs to employers.
What is the program's reputation? - A program's reputation is shaped by student reviews and is based on a personal assessment of the teaching quality, program structures, and personal impact of the training. This reputation is also built and measured on an assessment of the program's strengths, flaws, and opportunities that it will provide the student. Similar to food reviews when deciding on a restaurant to dine at, program reviews can be used as an initial guide to the quality and overall standing of a program.
What is the college's/university's reputation? – A college or university's reputation is built
on perceptions and evaluation of students, staff, peers, government, industry, and other stakeholders. It is important to look for institutional reputation as it conveys information about the abilities that employers can reasonably expect from graduates of a given college or university.
As most higher education institutions offer a growing range of online training programs, and with our shared Co-vid experience, the credibility of online training continues to grow.
So, what do employers really think about online training? Well, according to a recent CareerBuilder.com poll, 83 percent of executives believe that "an online degree achieved through a standard campus-based program is as trustworthy as one earned through a traditional campus-based program."
Online training is a fast-growing alternative to traditional training options. Virtual classrooms have a promising future in higher education and technical training.
Are you considering online technical education and would like to know more about our programs? Please contact us! You can speak to a Program Consultant toll-free at 1 888-553-5333 or email us at info@gbctechtraining.com.